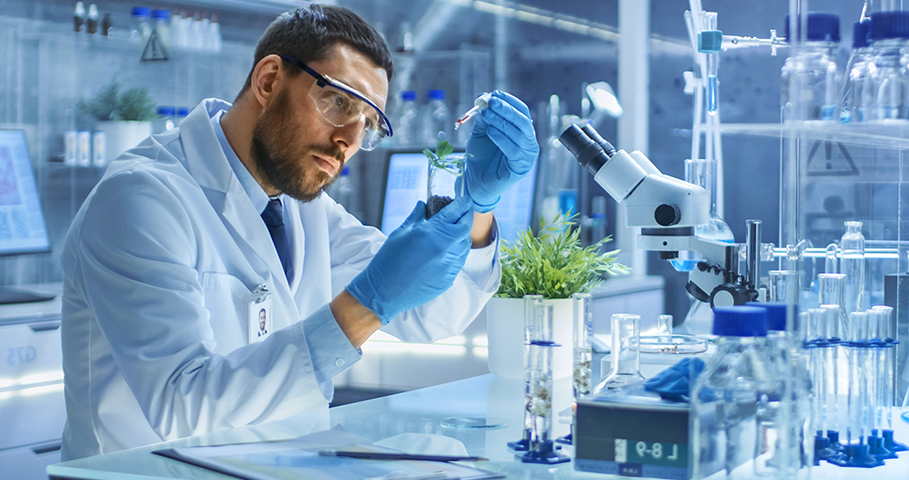 I, a Pharm D graduate, wanted to make a career in Clinical Research. I chose the online certificate course in Clinical research offered by Apollo Research and Innovations. The choice has helped me in many ways. The faculty in their online classes give a clear understanding of the topics and share the references. There were group activities to make learning more pro-active and inclusive. I am proud to have passed out with a distinction. I also wanted to gain knowledge in the conduct of trials at the site and thus joined the internship program offered by ARI. Continuous guidance by my supervisor in the internship has boosted my confidence. The organized approach by the Institute gave me an immense opportunity for networking with my peers and other stakeholders in clinical research which helped me diversify my knowledge. It is very heartwarming to see alumni getting excellent placements due to the continuous efforts of the faculty. My vision for a career in Clinical Research is taking its shape, thanks to ARI. Thank you

After searching a lot, I got to know about ARI providing Advance Post Graduate Diploma in Clinical Research. After joining ARI for this course, I have learnt a lot and gained exposure from actual clinical trial site during internship and Clinical Research Project work at Apollo hospitals, Navi Mumbai which i could not get anywhere else. I'm happy on my decision for choosing the Apollo Program and thus recommend it to every student who want to make their career in Clinical Research
"I joined the 9 months APDCR program at Apollo Research and Innovations for partial fulfillment of the project work for my Masters in Biotechnology which I was pursuing from Department of Biotechnology, Fergusson College, Pune, 2019-2021. I did my certificate course in clinical research and followed it up with the internship at the Hyderabad Site and a Project named "Cross-sectional questionnaire based study to assess the stress and burden in caregivers of chronically diseased patients" The online training imparted by the ARI faculty was very educative. Internship and project work helped me put the theory into practice more effectively. I could submit my thesis on the project and pass out with flying colors from Fergusson College, Pune. The course was a value add for my interviews and employment. I would recommend students to join ARI for furthering their career in Clinical Research"
I completed my BSc Advanced (Zoology and Biotechnology) from Madras University, Chennai. I wanted to learn about Clinical Research and joined the virtual courses offered by Apollo Research and innovations. I joined ARI for a 12 month program in which I completed my Certificate Course in Clinical Research followed by Clinical Data Management. I did my Internship at ARI Chennai during which I got an approval for a project on 'Knowledge and acceptance of COVID-19 vaccines in rural areas of South India'. I completed my data collection. Data analysis and manuscript writing is ongoing. Meanwhile I was selected for MSc (Biotechnology) in University of Glasgow (UK). The course really helped me. I can relate to so many things that is being taught here now.

Clinical Research has a wide career opportunities in the field of Pharmacovigilance, Data Management, Regulatory Affairs, Medical Device Company, Contract Research Organisations and so on. I have done Clinical Research Course from Apollo Hospitals International Limited, Ahmedabad. As per my learning experience, I have participated in various Subject Recruitment and Retention Activities, Subject visit to the Site, Randomization Process ,Drug Dispensing ,How Follow Up is maintained for the subjects in the trial, Documentation Process ,Monitoring Visits at the site.
Clinical research is a field with unending opportunities and growth. Here we get to learn and work on new drugs and medical devices that are not yet available in the market. The scope of job opportunities in this field is also growing. Apollo Research and Innovations provides the best courses for not only learning about clinical research but also about Pharmacovigilance and clinical data management. During our internship we got the best hands on experience on how to conduct clinical trials, patients visit and documentation process along with the best research oriented team and doctors. Apollo Research and Innovations is the best place to gain knowledge, tremendous growth and experience as a clinical research coordinator.
I completed my Bachelors of Pharmacy from Deccan school of Pharmacy. I was interested in clinical research ever since I worked on my final year project related to the same. I explored about the institutes offering the course and found the gem- ARI. I immediately enrolled myself for the CCCR course here . Their virtual classes were very effective and beneficial because of the well-experienced faculty, who always put their best efforts in teaching & addressing our doubts whenever needed. I would be forever thankful for all the Interactive sessions, and the group presentation programs that helped us students to increase our communication & presentation skills throughout and moreover brought us closer as a team. Joining internship program at site after the course completion added more to my professional knowledge in the field with a practical touch. During my internship, I landed into my first job as a Research Coordinator in ARI. I would highly recommend ARI to anyone who is planning to start their career in clinical research.
I have completed my M.Sc in Genetics from Osmania University, Hyderabad. While searching for good job opportunities for life science students, I got my interest in Clinical Research. I have joined ARI for the 6 month program, Post-Graduate Diploma in Clinical Research, which included 3 months online theory classes and 3 months of internship at ARI. The ARI faculty being so educative and supportive, the online theory classes gave me a clear picture of what clinical research is, and also gave me an idea of pharmacovigilance and clinical data management. After the completion of the online theory classes, I joined the 3 months internship program here where I got a very good on-site as well off-site experience in all aspects of clinical trials. I was trained by the best faculty here who supported and guided me through out. And I was fortunate enough, that during my internship, even before I completed my 3 months of EPCRI, I was recruited in ARI as a Clinical Research Coordinator. I would highly recommend students interested in Clinical Research, to join ARI for a promising career in future.